In Fashion crush zie je een trend, persoon, merk, print, kledingstuk of kleur uit de mode- en/of beautywereld waar ik op dit moment helemaal weg van ben.
Je hebt het wellicht al in één of ander trend report voorbij zien komen: deze herfst/winter zien we veel "quilted" stukken. "Quilted" is de Engelse, en meest gebruikte, term voor deze textuur en ik moest echt even opzoeken wat het in het Nederlands betekent. Het antwoord is 'gewatteerd', wat ik eerlijk al dacht (ja, hier lijk ik mezelf tegen te spreken). Toch wordt de term quilted net iets anders gebruikt dan het woord gewatteerd. Een gewatteerde jas (je weet wel, zo'n "opgeblazen" jas) is namelijk niet een quilted jas zoals ik die bedoel.
Zoals ik (en velen met mij volgens mij) quilted wél bedoel is als een soort geruit patroontje in een bepaalde textuur. Beter dan dit kan ik mezelf niet uitdrukken, vrees ik. Gelukkig zeggen beelden vaak meer dan woorden.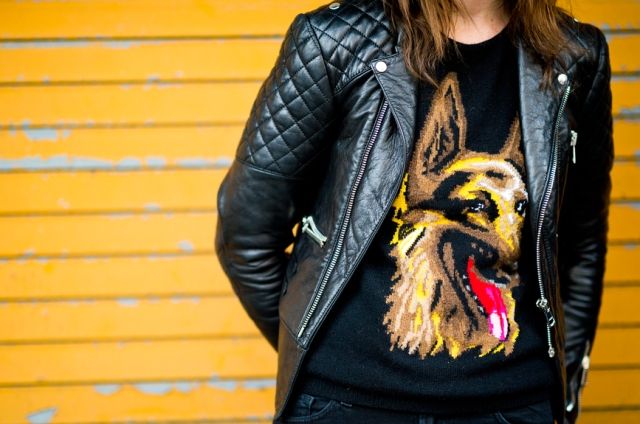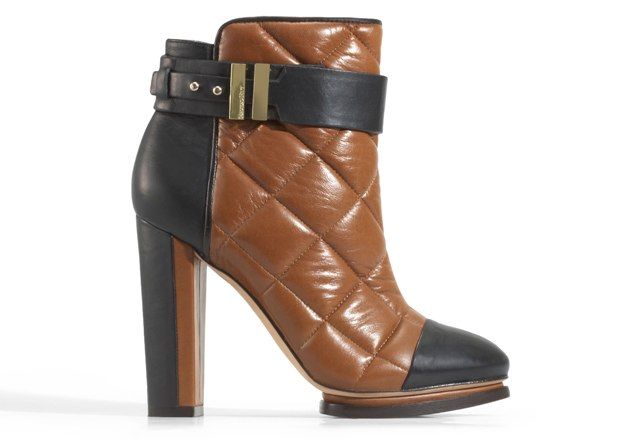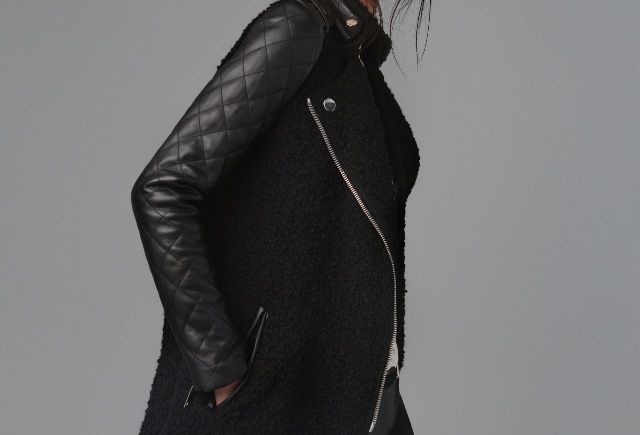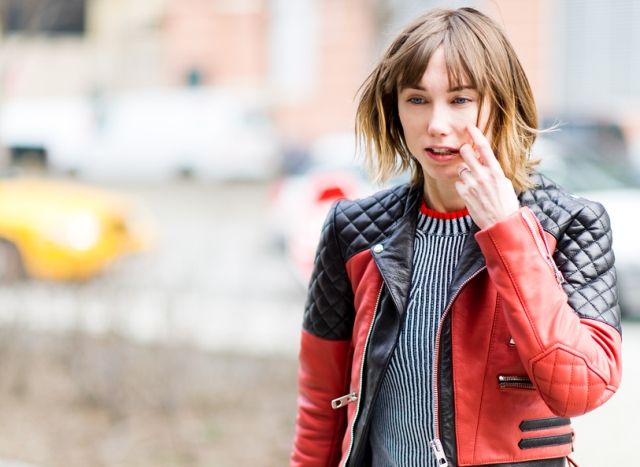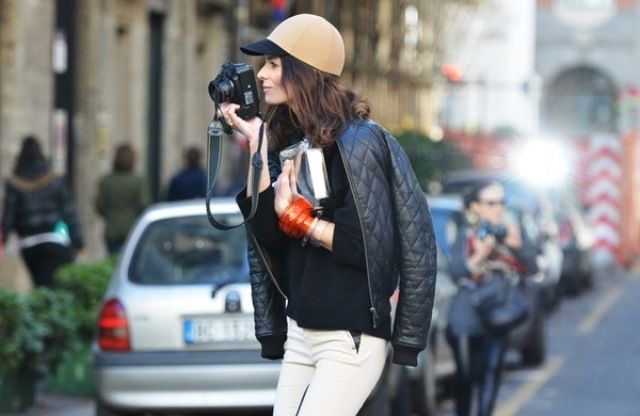 Bovenstaande mooie schoenen en jas zijn erg duur, dus zocht ik wat betaalbare quilted items voor je op. Vooral Nelly, Asos en New Look hebben er veel van: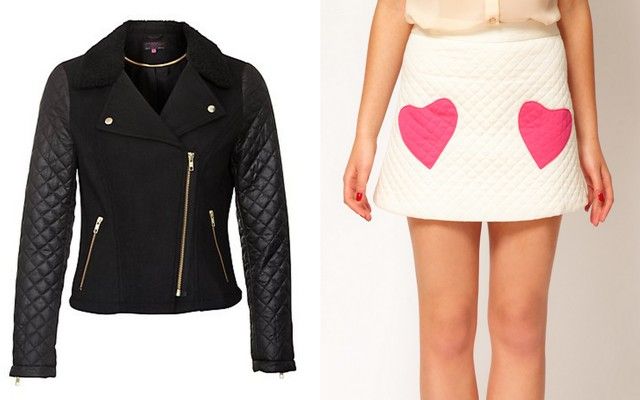 New Look, €49,99 / Asos, €14,82

Nelly.com, €37,50 / Vero Moda, €69,95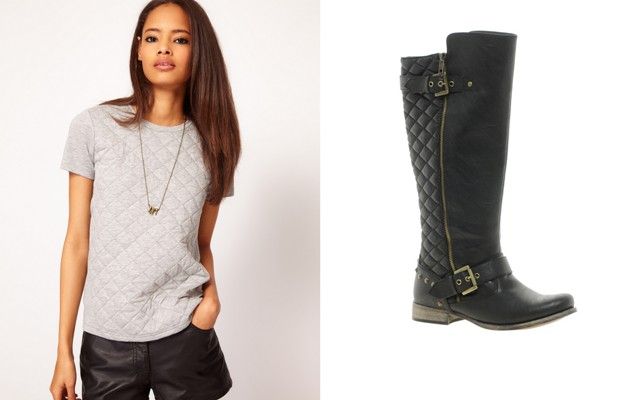 Asos, €25,41 / River Island, €77,63

Zoals bij deze foto's al opvalt, zijn de quilted jasjes duidelijk in de meerderheid, maar je hebt zeker ook schoenen, petten, tassen en zelfs broeken met het patroon. Het leuke aan deze 'trend' vind ik dat hij heel veelzijdig is, en dat je hem zowel chic (à la Chanel tas) als stoer/sportief kunt combineren (à la de Nikes op bovenstaande foto). Ohja, en niet te vergeten: schattig (zie dat rokje met hartjes!).
Vind jij quilted ook leuk? En in welke vorm dan met name?
---
Bronnen foto's, van boven naar beneden: Le 21ème / Rachel Roy / Lovely by Lucy / Zara / Kim Kardashion Celebuzz / Trashness / Le 21ème / Kim Kardashian Celebuzz