23 July 2013
Fashion quotes welteverstaan. Ik vond het zonde om zo nu en dan alleen links en beelden van andere blogs en sites met jullie te delen: de tekst mag er ook zijn! Daarom vind je maandelijks vijf mode quotes in deze rubriek.
Ik ben geen blogger van weinig woorden – you must have noticed that by now-, dus ik moet zeggen dat ik het steeds moeilijker vind om één leuke regel uit een langer verhaal van een blogger te halen. Ik bedoel: er hoort nog een uitleg, een verder verhaal bij, dus wáárom mag ik maar één regel kopiëren? Omdat het in deze rubriek om quotes gaat en bij voorkeur zijn die niet ellenlang. Maar klik zeker even op de namen als je meer (van hen) wilt lezen!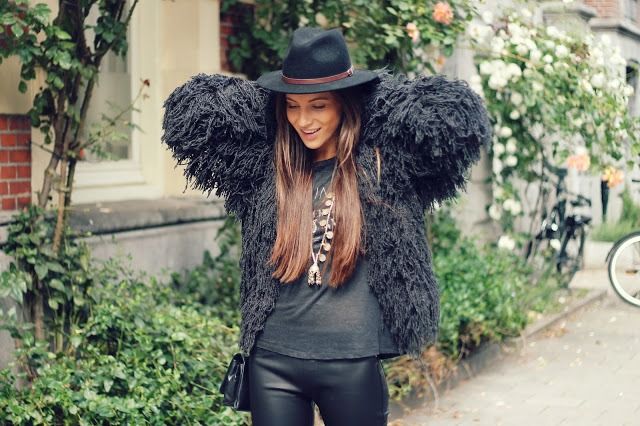 "There is one advantage about cold weather… I can wear more clothing. More clothing means more styling and matching, more fun in the end!"
"…just because even when I take the day off from fashion, I don't really".
"…I'll do my best to give a bit of an explanation to why I am so attracted to non-colors… …white has less connotation than other colors… …colors are so specific, every shade brings its own very specific associations".
"Have you ever held a vintage piece and immediately pictured the type of women who might have worn it, where she might have been, and the story behind it all?"
"It's funny, there are some looks that I feel decidedly more 'fashion blogger' in than others.".
Welke quote vind je deze keer het mooiste/beste/slimste/grappigste?
---
Alle credits gaan naar de bronnen. Houd er rekening mee dat de quotes uit een context getrokken zijn!
Dit wil je vast ook lezen
Reacties